It's time for another edition of Five on Friday and I do hope you'll join along!
Remember, all you have to do is post about five things on your mind, add our logo (found at the bottom of this post), and join the party using the linky tools below. Easy, and a great way to find new blogs and be found. :)
O N E
Okay, so unintentional radio silence this week, but we moved into our new house on Tuesday! The whole process of moving is so taxing, right?! But one of those things you just have to do. Our house front entry has been a revolving door of movers, handymen, repairmen, cable guys, you get the picture. Things and finally slowing down and I am so happy to be making our way through boxes and boxes!
T W O
Fellow Lilly fans, I know you have your calendar reminders set like me for 8am sharp on Monday! The sale FAQs can be
found here
which is a great way to make sure you are ready to shop and score some great finds. Last year I ordered an Elsa top for me and two little toddler shifts for Camille to wear (and pass down to Charlotte!). The one thing I learned from last year is that if you plan at all to do any shopping next week for the sale,
go here now to create an account
. It is going to greatly expedite your check-out process and help ensure that the pretty top you add to your cart doesn't sell out before checkout is complete.
T H R E E
I ordered these return address labels this week from Etsy (
here
) and can't wait until they come in! I looked at so many options but these were so cute and the price was great. Pineapples ... the symbol of hospitality!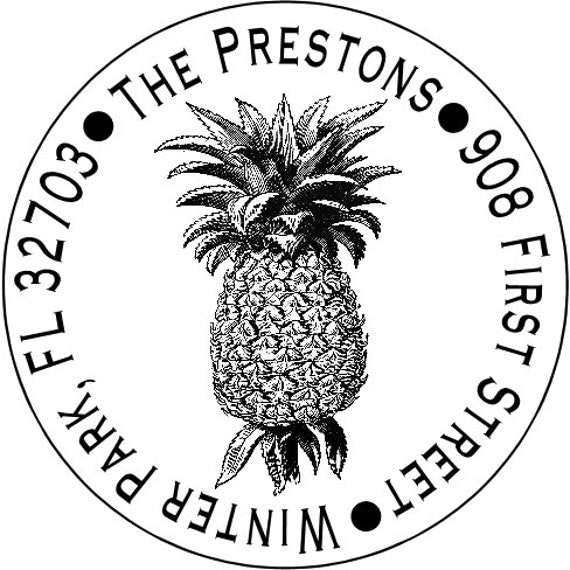 F O U R
I am having a lot of fun planning out the decor of our new home. I am gravitating toward bright spaces with punches of color. Look at this gorg living room photo. You can see
more of her room here
on Style Me Pretty.

F I V E
Lastly, a quick poll ... Instagram stories or Snapchat?
TGIF y'all, and hope you will join in on Five on Friday this week! Cheers to the weekend!